The Southern Wayne County Regional Chamber is proud to partner with the Michigan Chamber of Commerce to offer our membership exclusive discounts on your everyday business needs, and premium opportunities to maximize  your business potential through the Chamber Partnership Program! These services, historically only available to Michigan Chamber members, are now available to SWCRC members! To utilize these services, you must be a member of the SWCRC, and use a unique promo code when you purchase a discounted product, register for a seminar/webinar or participate in a service such as the complimentary Employment Law Hotline.  
When contacting the Michigan Chamber, SWCRC members must provide a special code to access these exclusive opportunities. The Code is

: "SWCC"

The Michigan Chamber of Commerce offers a program to help you manage and
significantly reduce your utility and telecommunication costs with real savings, refunds and
credits.
We perform a thorough analysis of your utility billing, to investigate potential billing errors,
recover overpayments, and discover, negotiate, and activate future savings opportunities
for you.
Benefits
• This in-depth analysis can lead to significant financial recovery coming from monthly
billing history reviews and savings opportunities going forward.
• No upfront fees…income is based on refunds, credits and/or savings you receive.
• No obligation…none of our findings are mandated, so you tell us what to activate.
• 90% of customers save money, so the risk is low and the reward could be significant.
• Ideal for organizations with an annual utility spend of $125,000 or more.
Click here for more information!

Business Brokerage Services
Let Us Help You Sell Your Michigan Business!
There are many decisions to make when it comes time to sell the business you
have built. When that time comes, trust the Michigan Chamber of Commerce to
help. Through our partnership with Praxis Business Brokers, we can guide you
through a step-by-step process of the complexities, all while maintaining complete
confidentiality. And, unlike many other business brokerage arrangements, there are
no upfront fees. Our partner gets paid when you do, at the closing. And the fees
are reasonable.
Click here for more information and to sign up!

LED Lighting
LED lighting is a practical, long-term solution to reduce your facility electric bills, save on
maintenance time and cost, and make a positive imprint on the environment.
Why LED Lighting Just Makes Sense:
• Energy and maintenance savings justify their higher upfront costs
○○ Lower heat output lowers cooling costs
○○ Energy cost reduction can be up to 70%
○○ Longer life reduces maintenance costs
• Impressive long-life technology means changing bulbs a lot less often
○○ Significantly longer than fluorescent products
○○ Up to 50 times longer than traditional incandescent lighting
○○ Warranty of up to 10 years
• High light quality means a comfortable work environment for you and your employees
○○ Color Rendering Index (CRI) is generally used to measure light quality on a scale
from 1-100. Most LEDs have a CRI rating of at least 80, and many are rated 90 and
above.
○○ Increases productivity, safety and employee satisfaction and reduces workplace
fatigue
• Environmentally-friendly benefits means you are supporting green efforts
○○ Use much less electricity than other bulbs
○○ Produce very little heat
○○ Do not emit UV or infrared
○○ Contain no mercury
• Great for tough-to-reach spaces and where you need to leave the light on for a long
time
• Highly popular in retail, commercial offices, hotels, hospitals, outdoor lighting,
transportation, manufacturing and more
HR Services, and the Publications & Posters Store
In partnership with the SWCRC and the Chamber Partnership Program, The Michigan Chamber of Commerce provides several products and services to help you manage your human resource and labor law needs including salary and benefits surveys, complimentary labor law hotline, and much more! Along with the most up-to-date Michigan labor law posters and employment law guides. Click here for HR resources.
Labor Law Posters
$49.00 first-time customers
$29.00 renewal rate within 12 months for returning customers
The Michigan Chamber of Commerce consolidates all of the mandatory state and federal notices in their required sizes on four 18×24 attractively printed and laminated sheets. Order online or call 1-888-763-0514 (option 1). Volume discounts are available for ten or more poster sets.
Click here for more info and offers, and remember to use your special code when ordering: SWCC
National Chamber Program

NCP Provides Members With:                       
Free next day delivery on orders over $50
Custom pricing available on what members use most
Deepest available discounts at Office Depot online and in-store
Digital store purchasing card to receive program discounts in-store
NCP Information & Enrollment Flyer
Click here for more information, and to register for the National Chamber Program!
Here's your opportunity to take your business to that next level! Start today with the Chamber Partnership Program!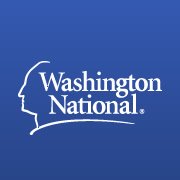 Washing National Insurance
Washington National is able to offer you valuable coverage if you were to have
cancer, a heart attack/stroke, serious accident or hospitalization. You may face a
variety of unexpected expenses, including out-of-pocket costs not covered by your
major medical insurance. Could you afford the cost of care? Our solutions will assist
you and your family with the unforeseen and potential expenses, during treatment and
recovery.
Washington National is able to offer you valuable coverage at group rates through
your affiliation with the Southern Wayne County Regional Chamber of Commerce.