Taste of Downriver presented by PNC Bank
Purchase tickets at the bottom of this page. See wristband and menu pickup instructions below.
2022 Photos
Downriver's premier tasting event! Sample signature items from the best eateries of Southern Wayne County! Enjoy a relaxing summer night while indulging in the delights of Downriver with your closest friends and colleagues! Come as a group, or enjoy a night out with your sweetie! Walk from eatery to eatery, enjoying the best of our region.
This year's event venue will be announced.
Attendees will get a wristband as their "ticket" into each restaurant, along with a menu showing each participating restaurant and what they are serving. You will have the opportunity to sample signature items from each participating eatery. Attendees can purchase tickets online below, or call 734-284-6000. Early bird admission is $25, until July 7. Ticket price increases after that date.
Wristband and Menu Pickup
On the event day, attendees can park in a public parking lot at the venue TBA. Enjoy the offerings of the participating eateries between 6 and 9 PM using the provided menu as a guide.
The SWCRC suggests that guests pickup wristbands and menus prior to the event date if you wish to avoid the registration area. Attendees can stop by the Chamber's office, located at 20904 Northline in Taylor (in front of Wayne County Community College) beginning Monday, July 24, though Monday, August 7, 2023, between the hours of 9 AM and 5 PM Monday through Friday. The SWCRC office is closed on Saturdays and Sundays. Please call Randy with any questions at 734-284-6000 x 28. Deadline for early pickup is Monday, August 7 at 4 PM. After that, attendees can pickup wristbands and menus at the event check-in.
Event Day Wristband Pickup: Event day check-in to collect wristbands and menus for guests will be held from 5:30 – 7:00 PM. The registration site will be announced. If you have already collected your wristbands and menus, you do not need to check-in. Just go right to the eateries at 6 PM and enjoy the event!
Participating Restaurants to be Announced
Eateries: Sign up TODAY to participate in this signature event.
Restaurant Information Letter  Restaurant Agreement Form
Thank you to our sponsors!
Presenting Sponsor

Eatery Sponsor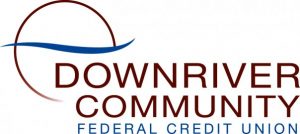 Menu Sponsors