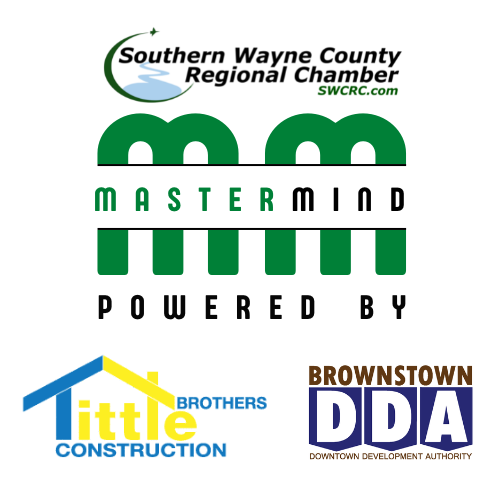 June Downriver Mastermind Group Meeting
*RSVP for this individual meeting date at the bottom of this page below the countdown timer*
June Topic: Effective Marketing Strategies
The Southern Wayne County Regional Chamber and Tittle Brothers Construction are excited to announce the launch of a new, FREE Mastermind program for Downriver and Southern Wayne County business owners, nonprofit professionals, and entrepreneurs! The group is designed to provide guidance and mentorship to professionals both seasoned and in the startup phase of entrepreneurship.
Monthly meetings will take place on the first Wednesdays of each month at 9:30 AM, and will focus on specific topics of interest to our regional entrepreneurs and professionals. Attendees will be asked to share their experiences, and provide advice and guidance (when applicable) to fellow group members at each meeting.
Sessions are facilitated by fellow entrepreneurs:
Mike Kole of Kole Performance Group

Ron Hinrichs of Southern Wayne County Regional Chamber
Click "Group Info" to learn more about the Mastermind Group, and to register for the Group email list.
*RSVP for this meeting date at the bottom of this page below the countdown timer*
Info & Signup
Business Resources