Business Forum Featuring Tom Daldin & Jim Edelman of Under the Radar Michigan

Business Forum Featuring Tom Daldin & Jim Edelman of Under the Radar Michigan
August 23 @ 11:00 am

-

1:00 pm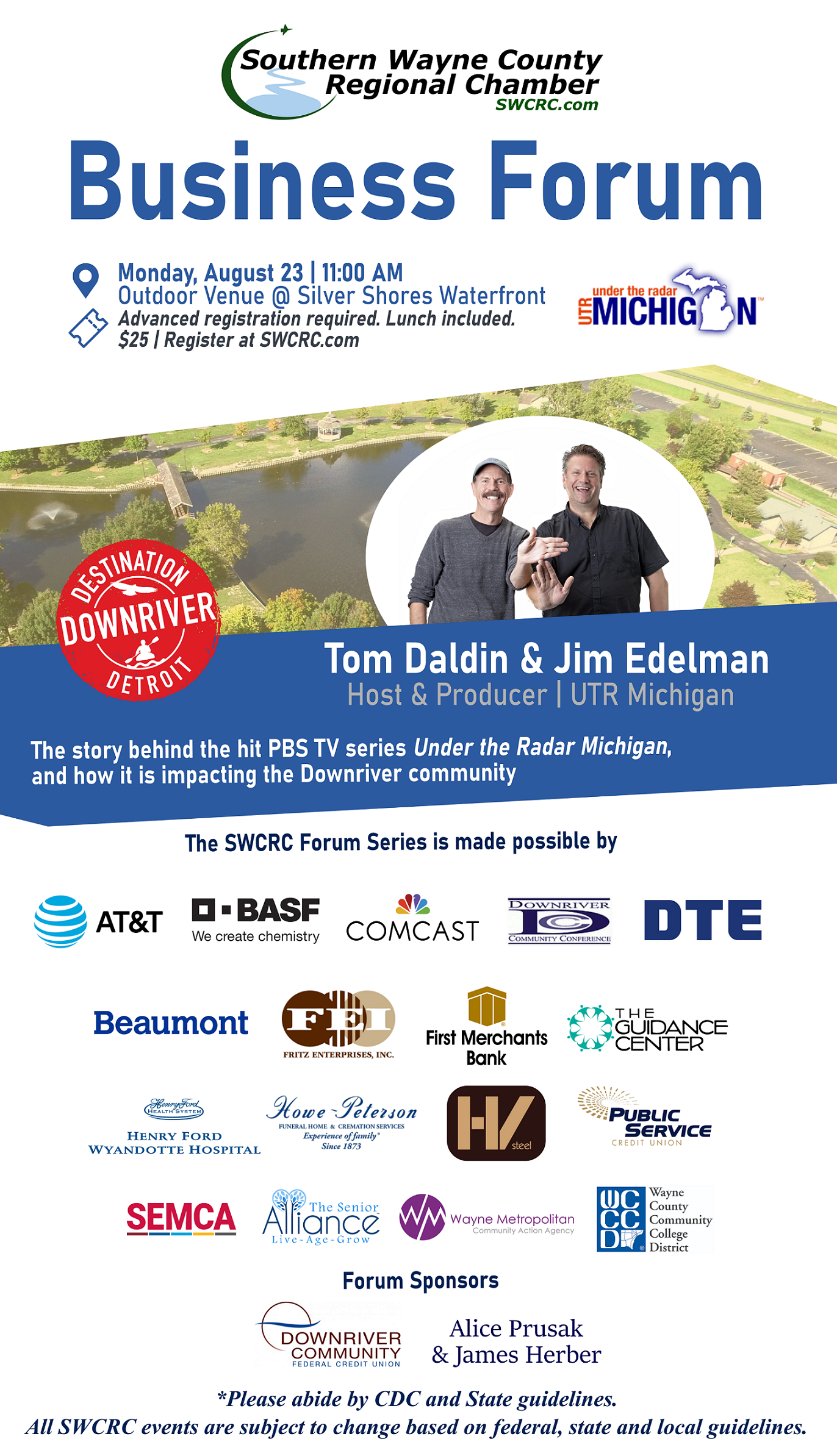 Purchase tickets at the bottom of this page.
The Forum will feature Tom Daldin and Jim Edelman of the hit PBS TV show, Under the Radar Michigan!
How did two guys who were jacks of all trades end up with a PBS television show, a shelf full of Emmy's and the most rewarding career path they ever imagined? Tom Daldin and Jim Edelman are the co-creators of Under the Radar Michigan. Hear what it takes to be an independent producer, how they manage a small business that tells the stories about small businesses and what life is like after 10 years on the road with your best friend. Q & A session to follow.
SWCRC In-person Event Health and Safety Protocols:
On June 17, 2021, the Michigan Department of Health and Human Services (MDHHS) issued a Rescission Order of the Public Health Epidemic Emergency Order to take effect on June 22, 2021, under the authority granted to the Department by the MI Public Health Act. The Order can be reviewed HERE
The SWCRC is committed to ensuring a safe and enjoyable gathering according to recent State orders and CDC guidance. While attending this outdoor event, please practice social distancing and respect the comfort level of other attendees.
Advanced registration is required. In-person attendees are required to complete a health screening form (click this link) (completed on the event day either online or in-person at check-in). Please abide by CDC and State guidelines. All SWCRC events are subject to change based on federal, state and local guidelines.
The Legislative and Business Forum is an exciting series that features our elected and business leaders in the Southeastern Michigan region. Gain valuable insight from legendary entrepreneurs and successful community pillars to help your business thrive!
Interested in sponsoring the Forum Series, an individual Forum event or a high school table (during school months)? Contact Forum Coordinator Mary Jarosz: maryjarosz@sbcglobal.net. Individual Forum event sponsorships can be purchased using the below form.
Advanced registration required. Monday, August 23, 2021 
Location – Outdoor venue @ Silver Shores Waterfront | Wyandotte
11:00 AM – Sponsor reception
11:30 AM – Program and lunch
$25 per person, including lunch
$30 Non-Member admission
$250.00 Table of 10
Series Sponsors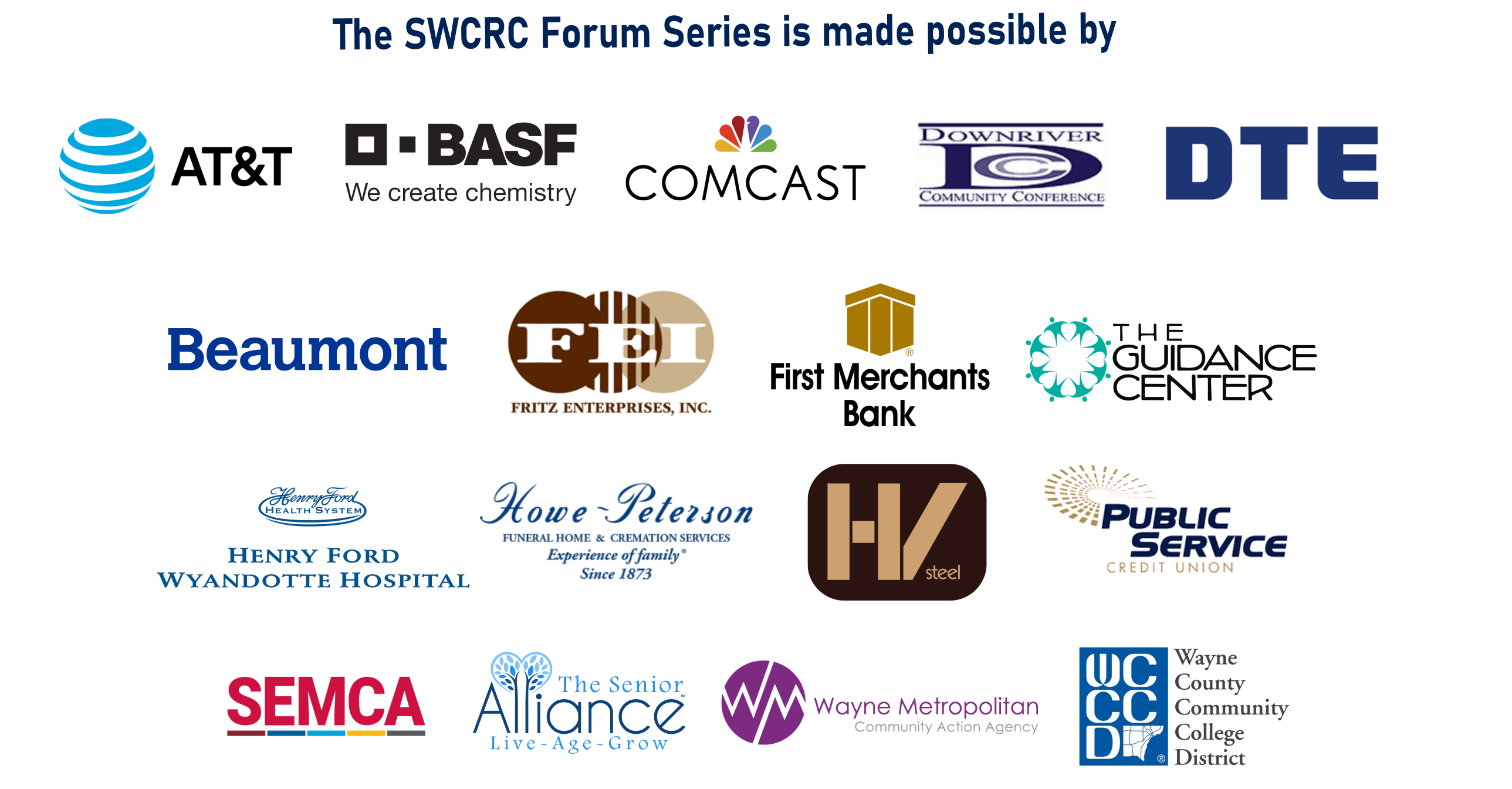 Forum Sponsors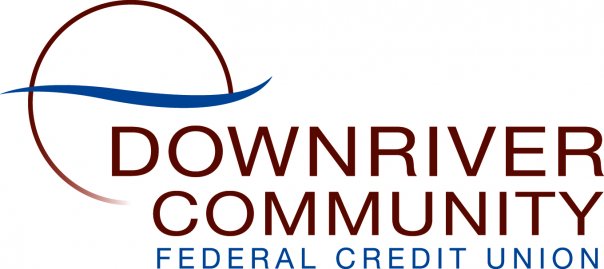 Alice Prusak & James Herber
Interested in hosting a networking event? Learn more at swcrc.com/host.