SOLD OUT: Marketing Your Business – SWCRC and SCORE Downriver Partnership

SOLD OUT: Marketing Your Business – SWCRC and SCORE Downriver Partnership
March 22, 2019 @ 11:30 am

-

1:00 pm
Southern Wayne County Regional Chamber and SCORE Downriver Present a Workshop:
Marketing Your Business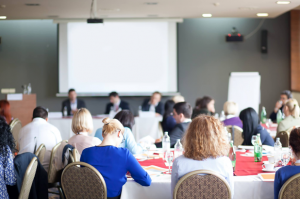 Workshop Description:
This is an orientation on how to manage your brand image. We will discuss what is a brand, how to create a brand for yourself and how to communicate this brand image. We will help you craft your marketing message!
Workshop Topics:
Steps to creating your brand
Who are you trying to attract?
What is it you're trying to sell, what is your message?
Review the components of your marketing plan going forward.
Discussion Leader:
Your discussion leader is Donna Hover-Ojeda, who is founder and CEO of Leaders Laboratory since 1987. She has worked with over 5,000 CEOs in 30 years, has started four companies, and sold two.
Time and Location:
March 22, 2019 at 11:30 AM – 1:30 PM
Southern Wayne County Regional Chamber at 20904 Northline Rd, Taylor, MI 48180
Register here: SOLD OUT