Grow Your Business Workshop

Grow Your Business Workshop
November 15, 2017 @ 8:00 am

-

10:00 am
Event Navigation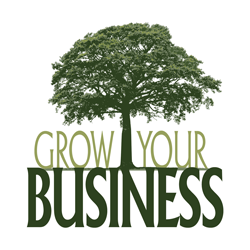 Our next workshop in the 2017 Grow Your Business Series will be on the topic of "Body Language Matters" by Lin Klaassen, an Internationally Renowned Expert in Face Reading and Body Language, Consultant for Courts, Poker Players, and Fortune 500 Companies!
Experts say that only 7% of our face-to-face communication comes from spoken words. If you want to increase your success, it is important to become more sensitive to what people are communicating through their body language and other non-verbal cues. You also need to be aware of the signals you're sending off, so you can be sure that those messages being sent are what you really want to communicate. Oftentimes, what a person says and what they communicate through body language are two totally different things. You will gain practical insight, based on scientifically-backed research, that can help you grow your business by knowing how to read people's nonverbal behavior! Space is limited so register today! 
If you would like to be a sponsor of one of our monthly workshops, please contact us for details.
For more information, please contact
Mark Tremper, VP of Marketing & Community Development at 313-460-0438 or via email
at mark@downrivercu.com.