Patched Miracle Photography, LLC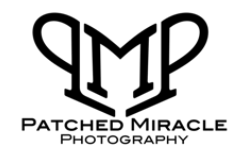 Patched Miracle Photography offers sessions in studio or a different location (within a 20 mile radius of zip code 48195. Outside distance may require a different fee). If you choose to do an onsite location, you can choose from your home, a park, waterfront, etc.
Categories: Photography
Main Contact Name: Andrew Langland
Please login here to update your business.