Leo's Coney Island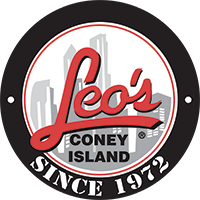 Leo's Coney Island's menu offers a full line of items for the whole family including Greek specialties, breakfast, and a kid's menu. Leo's has made it their mission to provide the experience of a Coney Island, while also offering delicious homemade soups and family favorites.
Categories: Caterers/Personal Chefs, Restaurants/Cafes/Coffeehouses
Please login here to update your business.