J. S. Vig Construction Co.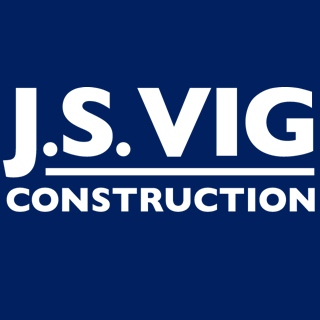 J.S. Vig is a southeast Michigan based construction company with a strong track record of more than 1,600 successfully completed projects throughout the United States.
Since opening our doors in 1965, J.S. Vig has established a diverse and expansive portfolio of projects ranging from hospitals, hotels, libraries, churches and municipal facilities to office buildings, laboratories, telecommunications and industrial facilities. We have built and maintain lasting relationships with organizations of all sizes, from small municipal governments to some of the largest private and public institutions in the world.
Every project we have worked on has been completed within budget, and with an emphasis on our core values of Integrity, Quality, Safety and Customer Satisfaction. Today, J.S. Vig is proud to be one of the few women-owned construction companies in the region – earning Women Owned Small Business (WOSC) certification, as well as Women's Business Enterprise National Council (WBENC) certification.
Our firm offers a comprehensive suite of professional building services that includes:
Zoning
Design/Build
Site Selection
Cost Segregation
Project Feasibility
Project Scheduling
Cost Estimation/Budgeting
Construction Management
Planning Approvals & Permitting
J.S. Vig is also the industry leader in green building, with a dedicated Project Green division and LEED Gold showroom in Ann Arbor, Michigan.
Categories: Building Services/Supplies, Business Services, Construction, Consulting Services, Contractors
Main Contact Name: Renee Levko & Joe Vig
Please login here to update your business.