Edw C. Levy Co.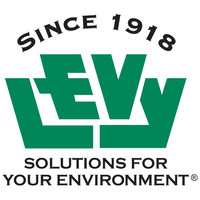 Inspiration and commitment were the driving forces that gave Levy its start in 1918. It's the technology that we discover, explore, and apply that has earned Levy the reputation as a true innovator in industries around the globe.
The Levy Group of Companies transforms our products into lightweight aggregates, asphalt, cement, concrete, agricultural products, and more. We provide services that include construction materials, road building, flame cutting and treatment, steel mill services, logistics, and laboratory testing. Levy employees proactively share ideas, pool their creativity, develop the systems, and deliver the processes to transform our products and services into innovative solutions that best meet our customers' needs.
At Levy, it is our values – integrity, honesty, and a strong work ethic – that help shape the culture of our company. It's the culture of continuous improvement – always searching for a way to make a product or process the best that it can possibly be – that sets our team apart from the competition, builds momentum to meet future challenges head on…and turns challenges into Solutions for Your Environment.
Categories: Building Services/Supplies, Enviromental, Manufacturing, Steel Products/Services/Supplies
Main Contact Name: Dan Mergens
Please login here to update your business.